"No matter what a stripper tells you
There's no sex in the Champagne Room.. NONE!
Oh there's CHAMPAGNE in the Champagne Room
But you don't want champagne.. you want sex
And there's NO sex.. in the Champagne Room"
Over level 100?
Looking for that EXCLUSIVE place to hang your hat (or everything else) and enjoy the game?
Maybe you should try the Champagne Room on UK2 for ALL your Big Bang Empire pleasures.
We were the FIRST fully expanded studio on the server (and still are) and are ALWAYS looking for new members for our EXCLUSIVE studio.
We're currently looking for 2 special stars to round out our current roster of stars so feel free to contact myself or KatetheSpanka for entry into this EXCLUSIVE studio.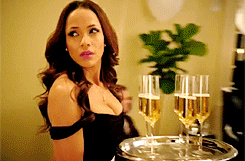 We're waiting to hear from YOU.
Edited by KatetheSpanka, 09 July 2016 - 13:47 PM.